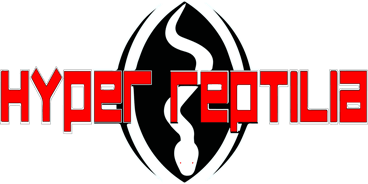 Hyper Reptilia invites you to explore the extraordinary world of reptiles, with a particular focus on the captivating realm of snakes. Our brand combines years of experience, a profound connection to these creatures, and a dedication to responsible pet ownership. Step into a world where expertise meets wonder, and embark on an incredible journey with Hyper Reptilia.
Where our reptiles come first
Immerse yourself in the captivating world of reptiles, amphibians, and invertebrates with Hyper Reptilia. Our extensive collection showcases the beauty and diversity of these remarkable creatures, offering enthusiasts, collectors, and curious minds an unparalleled experience. From stunning snake species to unique amphibians and mesmerizing invertebrates, our curated selection will leave you in awe.
See our latest on Instagram
Hyper Reptilia is more than just a breeder; we're a community of reptile lovers. Connect with us on social media to stay updated on new arrivals, care tips, and events in the world of reptiles.